IT that works for you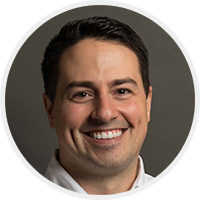 Started in 2010, Computer Cats is a complete technology solution provider. We are 100% committed to making sure business owners have the most reliable and professional IT service in Denver, Colorado Springs, and the Front Range. Our team of talented IT professionals can solve your IT nightmares once and for all.
7 Reasons Why You'll Want To Outsource Your IT Support To Us:
We Respond Within 10 Minutes Or Less. We are easy to reach when you need us!  We pick up 83% of our calls within 21 seconds, and the other 17% in the next 92 seconds.
 No Geek-Speak. We know everyone claims their staff is friendly and helpful, but not everyone knows they can back it up like we do.  We have pages of testimonials from all levels of our clients, from assistants to surgeons, they all will attest to our prompt and friendly staff that listens to their issues and is always happy to help.  We also record all our calls and listen to selections of them frequently to make sure all staff are maintaining the level of quality service we expect from our technicians.
No Waiting Hours or Days for help. We guarantee if you have a business stopping outage we'll have a competent technician on the phone in 10 minutes or less to begin diagnosing your issue when you call us.  Even if it's not a full network outage we understand how critical every piece of technology is to your business, so we still guarantee a technician will start looking at your issue within an hour for all other issues.
We Know your business. We have been working with small medical offices in Colorado for more than 10 Years, and still have our first clients.  A lot has changed in those 10 years, but we are still a reliable and ever-present part of our clients teams, and in some cases we've been working for our clients longer than any person in the business today, including the owners!
Available When You Need Us. We know you try to keep your work from 8-5 during the week, but we also understand your number one priority during patient hours is patients, so if you need help outside Monday-Friday 8-5, you can still get a hold of us, and we are available outside business hours for upgrades, meetings, and whatever else might interrupt your practice to make sure when you have patients, that's all you have to worry about.
We Won't Hold You Hostage. We don't believe in lock in, and don't want unhappy clients who feel like they can't get away.  We offer all our clients month to month contracts with only a 30 days cancelation notice so that we have time to provide a smooth transition to your next IT firm if you're unhappy with our services.
No Hassle Calls. We answer our phones live with local, friendly, knowledgeable staff who work on your account and systems regularly so we know who you are when you call in and you're not trying to explain your network or your business to someone who's never met you and has no idea what you might need.  This significantly speeds up our time to completion on tickets so that when you DO have problems, we get them solved fast.
Our custom service packages deliver what you need and want without overstepping the boundaries of your budget. From cloud services to data backup, Computer Cats is here to team up with you and your company for expert support.