Dr. Balota
Balota Family Dentistry
Dr. Moore
Woodmen Views Dentistry
Knowledgeable, Fast, and Competitive

We've been working with Computer Cats for close to ten years. I took over the IT, and I wanted to stay with a company that we could trust and rely on to provide us with servicing and making sure that everything was running properly.

The most important thing for us is just being able to get ahold of somebody and having the problems fixed. They don't have to be in the same room to remote into a computer and fix something.

I can be in Texas, and they can fix all my problems through the Internet. When issues arise, they get everything fixed quickly. To this day, I call, and the problem is fixed almost immediately. Computer Cats are extremely knowledgeable and very competitive in pricing and the service that they provide.

Computer Cats do an amazing job. Call them!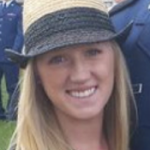 Calle Hammers
Office Manager
Denver Colorado
Computer Cats Provide Top-Notch Service and Peace of Mind

I didn't need just anybody that knew how to turn on a computer or find me some program, I needed somebody that understands the business I am in, and more than that I need somebody that understands the clinical part.

If we can't access our computer systems we are completely blindfolded.  My patients, my schedule, my books, my X-Rays are all in there.  One morning something happened and I couldn't log in.  We called them and in not even three, maybe five minutes they were on top of it, like magic.  It was just a silly fix you know, but if I couldn't have gotten to them and that would have not been fixed I could have been down for a whole morning doing nothing and have people on payroll looking at each other you know?  So they're very worth the peace of mind all I have to do is just make a phone call and one of them is right there in the computer helping me out.

So you either have the top notch service and you pay the money for it, or you don't have the top notch service and then you deal with it.  I don't want to deal with it.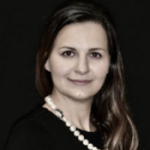 Dr. Nora Balota
Balota Family Dentistry
Colorado Springs
Friendly, Responsive, and Know What They're Doing

I like working with Computer Cats because I can call them and I'm confident that they will either send a technician over or help me walk through the problem over the phone. They're very friendly, respond to our needs, and they know what they're doing. They understand the IT part of our business very well.
Renee Archdale
Archdale Eyecare
An Indispensable part of the team

When we started working with Computer Cats, we had a whole host of complications and were just all over the place. They've been really good about navigating the waters and getting us to simplicity sooner rather than later. It's been a very concise, consistent process.

Andrew is willing to answer any of my questions at the drop of a hat. I can't say enough good things about Computer Cats. They're absolutely a part of our team and just indispensable. They're as much a part of Tumbleweed as anybody else

You should work with Computer Cats because they're friendly, reliable, accessible, and they keep things very simple. They are just wildly friendly. They work with us at the drop of a dime. Anything that we need, they're right there for us. They keep things very, very simple, which is really fantastic.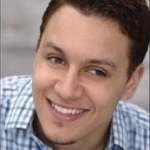 Justin Hall
HR Manager
Tumbleweed Tiny House